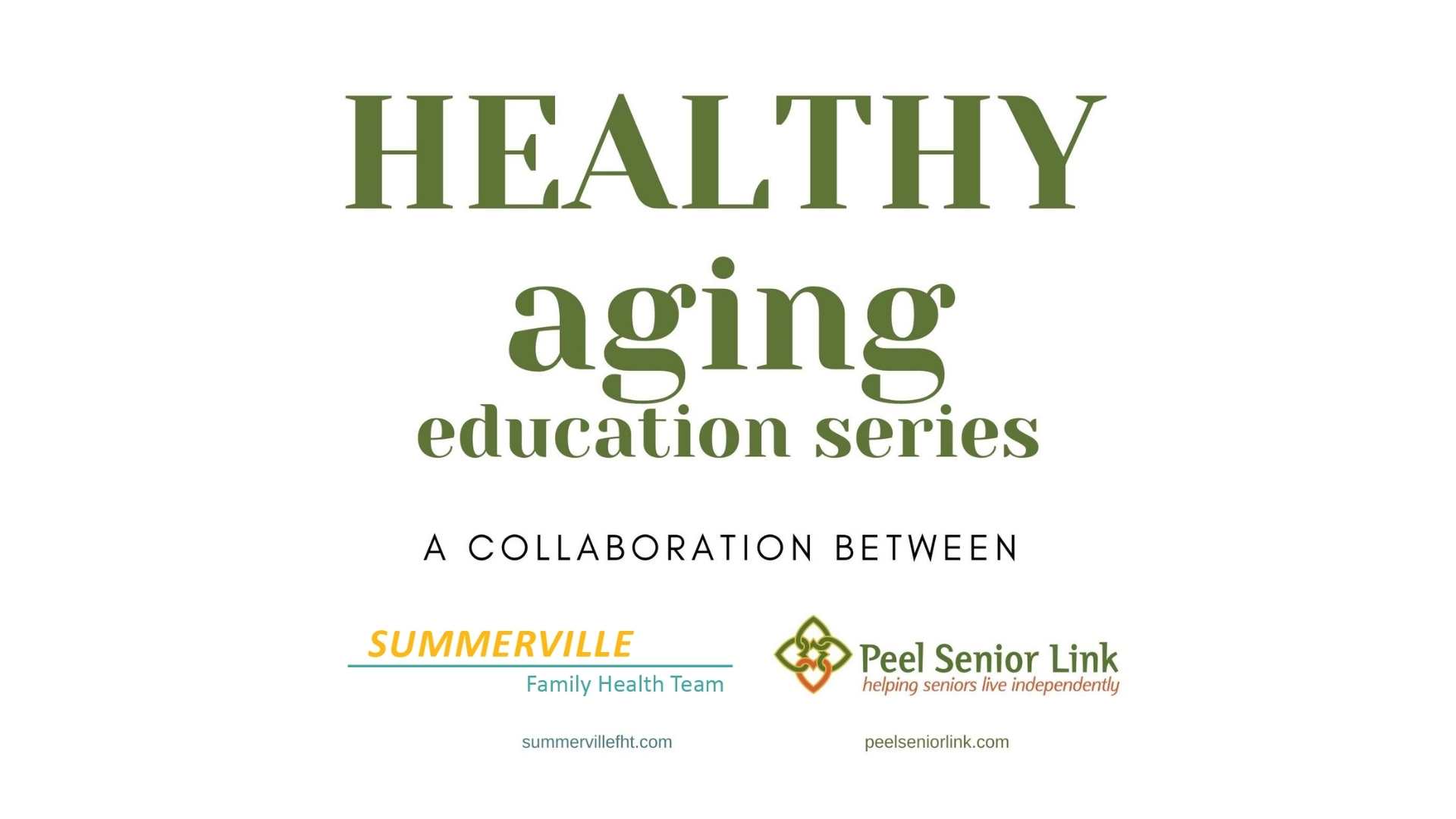 Summerville Family Health Team is proud to present, in collaboration with Peel Senior Link: Healthy Aging – a virtual education webinar series.
Whether you support someone who is aging, or are aging yourself, this series of webinars bring together experts on topics that will be of interest to you. These monthly sessions address some of the everyday challenges we encounter as we age and they are FREE. Sign up for all or just the sessions that are of particular interest for you – it's entirely your choice! Closed Captioning is available for all sessions.
Click on the links below to register today!
February 1, 10 to 11 a.m.
Tips for Living with Arthritis
Presented by an Occupational Therapist with the Arthritis Society
Tips for living with arthritis is a 1 hour presentation on understanding the condition, general strategies to manage pain and stiffness, and specific tips to help you live well with hip, knee, and hand arthritis.
EventBrite - https://www.eventbrite.ca/e/healthy-aging-series-tips-for-living-with-arthritis-tickets-360698678457
March 1, 10 to 11 a.m.
Taking Control of Your Brain Health (Alzheimer's/Dementia)
Presented by a Public Education Coordinator, Alzheimer Society Peel
An evidence based, interactive session on how to lower your dementia risks through lifestyle choices (diet, exercise, sleep, stress management).
EventBrite - https://www.eventbrite.ca/e/healthy-aging-series-taking-control-of-your-brain-health-tickets-360655378947
For more information about these sessions, please email: programs@summervillefht.com
For more information about Peel Senior Link, please visit: www.peelseniorlink.com